BATTLE OF BRITAIN (1940) RNZAF
"B" Flying helmet
with Mk III "Canadian" Type Goggles
&
"D" Type 'Sefton' Oxygen Mask.
A superb 'period' budget display group without breaking the bank.
This is a lovely looking set as follows.
 

:HELMET:
A genuine and original 1940 Dated RNZAF "B" type leather flying helmet.
The helmet is in excellent condition with clean inner and no problems and has its original 1940 dated label inside the crown.
Service number written inside relates to a NZ airman who served in the UK during the early part of the war.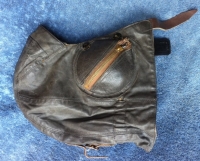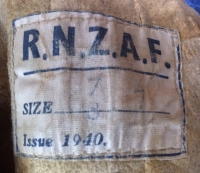 :GOGGLES: 
The goggles are a lovely and seldom seen pair of "Canadian Type " (Wide Pads) Mk III's in excellent condition. One of the cleanest pairs you could wish for with no problems and very good perspex with minimal fogging. Excellent velvet backing quality and soft and subtle leather work. Elastic head band is super with fully pliable quality and no cover rips.    
"D" Type OXYGEN MASK (By Sefton Clothing)
A totally no compromise 100% accurate dupicate mask by Sefton. These are really excellent items made to the very highest standards of accuracy by this leading company and to be honest the only difference between an original and these is that they weren't made in 1940 !(and the price of course) ...
 A marvellous item for the disearning re-enactor who does not wish to risk his No.1 genuine mask being damaged or lost! 
;MICROPHONE;  
A lovely and attractive grouping
SOLD
(Please Remember ! ... We do part exchanges on all our items for medals)