BALTIC MEDAL
(1856)
To: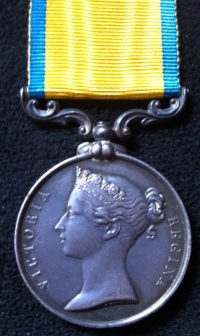 (Pte)  William Davis. 68 Company. R.M.L.I
(HMS MAJESTIC)
Privately engraved in small neat seriffed capitals ...
Totally original and uncleaned with a wonderful steel grey tone.
Ships No.76 on the medal roll (copy included).
Received medal HMS Majestic on 6th May 1857.
EF and totally uncleaned and original.
£295