A SUPERB
&
'GEM MINT STATE'

QUEEN'S & KING'S SOUTH AFRICA MEDALS
Pair
(DEFENCE OF LADYSMITH. LAING'S NEK, BELFAST.)
To: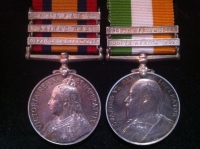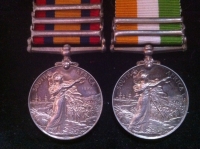 14750. Dr. W. Jones. Royal Field Artillery.
An astonishing pair of medals in totally original gem mint state.
Seldom do you see war medals in this level of preservation.
If you are a collector of Specimen/Museum grade medals, we guarantee that these are the finest examples possible and will greatly compliment your collection.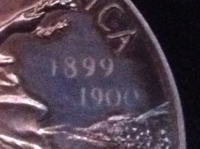 The Shadow Dates are also razor crisp and clear.
STUNNING

£725