A Very Rare & Superb
"Battle of Britain"
DISTINGUISHED FLYING CROSS
(1940)
This Date is THE Legendary Classic in R.A.F. Gallantry Awards.
Practically Unobtainable.
Most 1940 DFCs will be "for ever" in much treasured family groups .....never to be sold.
This is a rare opportunity to obtain this much fabled
'Battle of Britain' Gallantry Award.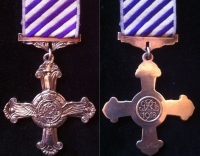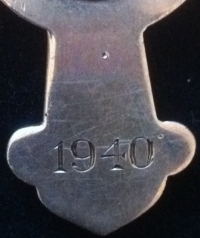 The Cross is in Superb EF+ with minor reverse contact marks.
(-SOLD-)