An Excellent
"TWICE WOUNDED "
(GALLIPOLI /DARDANELLES)
1914 Star & Bar Trio & R.F.R.  L.S.G.C.
To:

CH 11987. Pte J.A. BOYCE. R.M. BRIGADE.
& R.M.L.I.  & Royal Fleet Reserve.   
James Aloysine BOYCE was born on 10th December 1882 at CAMBERWELL, London. He enlisted in London on 23rd April 1900 age 18.
He served both in the R.M.BRIGADE and R.M.L.I. and the R.F.R.
He was quite badly wounded TWICE during the Dardanelles Campaign sustaining Bullet Wound to the Head (30.2.15) and Gun Shot Wound Right Arm (10.10.1915).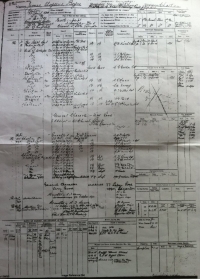 With Photo Copy of service papers and medal rolls confirming clasp. 
     Finally Discharged 10 December 1922 with a gratuity of £100.00

MEDALS EF+ on ORIGINAL RIBBON 

£775